If your home or business needs building work after the recent floods, you may be facing a
long wait for your insurance provider to approve repairs. That's where Box&Co can help.
The Box&Co team offers a range of licensed building services for commercial and residential customers, including:
Demolition of existing damaged works
Cleaning and sanitisation of damaged and flooded areas
Installation of replacement building works, including

Carpentry
Plasterboard
Floor finishes
Joinery
Electrical
Air conditioning
Plumbing
Whenever damage is done, homes and businesses across Brisbane trust our experienced team to undertake a fast, effective restoration process.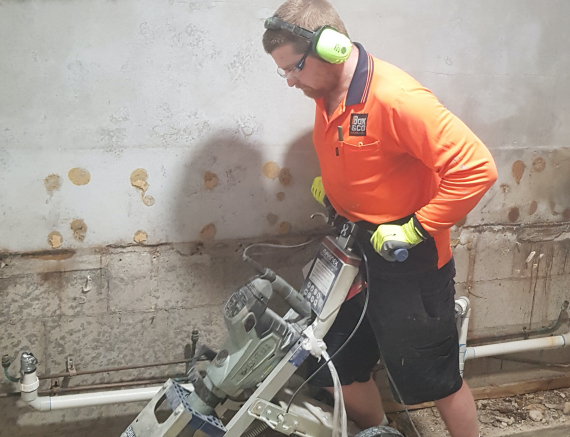 Contact us for cost clarity
To arrange an inspection and budget for your remediation works, call us on 07 3217 4655 or send us an enquiry.
CAN'T SECURE A DATE FOR YOUR REPAIRS?
If you are insured but cannot secure a date for your repairs from your insurer, please follow the steps below
01.
Notify your insurer of your
intention to use your own
builder for repair works.
02.
Request a scope of works
and budget from Box&Co
and send it to your insurer.
03.
Once your insurer accepts the
request, they will send an
assessor to complete a
valuation of the works required.
04.
Upon receipt of the Insurance
Assessment, Box&Co will
agree upon a final scope of
work and budget with you.
05.
Box&Co will then finalise a
completion time for the works
and proceed once agreed with
you, our client.
Please note: Given the significant pressure and uncertainty facing the construction industry at this time, Box&Co cannot quote fixed prices for works. However, we still have the capacity to manage construction works and will take every possible measure to ensure that each project is completed on time and within a reasonable budget.