Building outside the box
Browse some of our recent commercial construction projects
Services
Design & Construct
We have extensive experience in the design and construct of a wide range of public and private projects. Combining the benefits of a buildable and practical design with budgetary control and clear communication from the very beginning of a project, our design and construct offering is a preferred option for clients across the commercial, retail, public utilities, education, health, technical and manufacturing industries.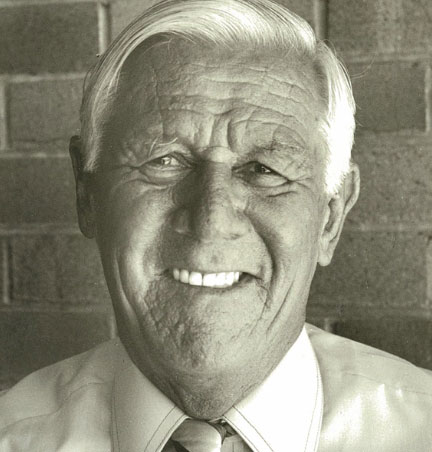 In 1943, Joseph Box founded a family business that would make the box name a part of Queensland's building history.
Read our story

80+
years in
business

600+
projects
complete

3
generations
of builders
Our Specialties
We bring both expertise and ethics to every project we undertake.
Complex Live Environments
With decades of experience in working within complex live environments for a wide variety of clients, our watertight methodology means we save businesses money as we complete work quickly, efficiently and with the least possible disruption.
Find out more
Complex Remedial Works
Well-versed in risk assessment and management, we don't shy away from the most challenging and complex of projects, and have applied our tried-and-tested approach to a range of high-profile complex remedial projects across Brisbane and South East Queensland.
Find out more
Thank you to all the team at Box & Co who worked hard to turn a disused warehouse into a vibrant, modern, and purpose-built facility for our learners.  We appreciated the collaborative and solutions focused approach of your team who worked closely with our architect and project managers to create a building that achieved our hopes and will be a great place to learn and grow for our staff and students for many years to come – thank you from all of us at Jabiru Community College.
David Powell | Jabiru Community College
It's been a pleasure working with Box & Co. The project delivered was of high risk and complexity. The collaborative approach between the parties and Box & Co's understanding of challenges inherent to working in an operational terminal made the whole process as seamless as possible. Box developed a detailed construction methodology which included great solutions to tackle each risk, and we are very happy with the final product delivered, which will ensure our assets are sound and safe for many years to come.
Andre Cortez | Brisbane Airport Corporation Pty Ltd
We have worked with Box&Co on many projects over the last 10 years and have no hesitation in recommending them as they are thorough and professional from concept design through to project handover.
Evan Pickering | Focus Architecture
My thanks to your team, they were impressive and pleasant to deal with.
Hope to work with you more in future.
Paul Jones | Design Nest
Cr Johnstone was very impressed with the quality of work completed to date and passes on her appreciation to you all. Keep up the excellent work.
Jessica McIlwain | Brisbane City Council
Overall, contractor performance was rated as Excellent! The following is a comment from a school surveyed: 'Very professional service provided.' The Department is very pleased with these results and thanks you and your team once again for your professionalism.
Anita Joannou | Queensland Government